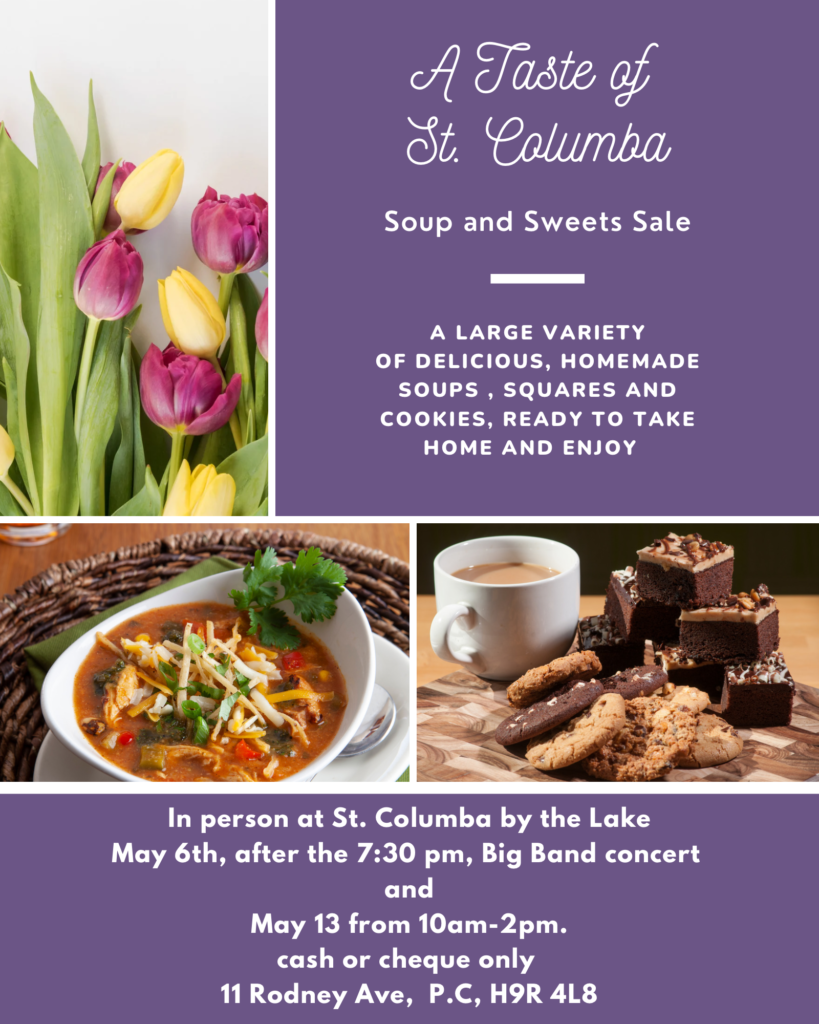 If you're looking for a delicious and convenient meal, look no further than St. Columba by the Lake's Soup and Sweets Sale. On May 6th, immediately following the 7:30 pm Big Band concert, and on May 13th from 10am-2pm, you'll find a large variety of homemade soups, squares, and cookies that are ready to take home and enjoy.
Located at 11 Rodney Ave in Pointe-Claire, Quebec, St. Columba by the Lake is a church community that is well-known for its hospitality and delicious food. Their Soup and Sweets Sale is a popular event that many people look forward to each year.
At the sale, you'll find a wide selection of soups that are made from scratch with fresh ingredients. From classic chicken noodle to creamy potato and bacon, there is a soup to suit every taste. There are also plenty of sweets on offer, including squares and cookies that are sure to satisfy your sweet tooth.
Whether you're looking for a quick lunch, a cozy dinner, or a tasty snack, the Soup and Sweets Sale at St. Columba by the Lake has got you covered. And with cash or cheque as the only accepted payment methods, you can easily and quickly get your food and be on your way.
So mark your calendars for May 6th and May 13th, and head on over to St. Columba by the Lake for a taste of their delicious soups and sweets. You won't be disappointed!