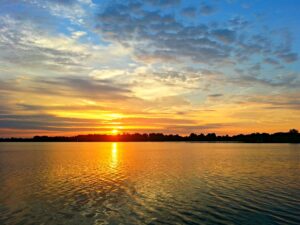 "Sunrise" by Verius Photography is licensed under CC BY-NC 2.0
There will be in-person worship and St. Columba live stream this Sunday.
The COVID task group has determined that our sanctuary can safely welcome 50 people distanced (downstairs and in balcony). There will be no worship sign-up needed from now on. Please sign in with your name and phone number as you come in on Sunday morning. All mask and distancing rules will remain.
You will be able to watch the service by live stream beginning at approximately 9:55 am. Please click on the following links to join us – Sept. 5, Sept. 12, Sept. 19, Sept. 26. If you would like to watch the service at a different time, this same link will bring you to the recorded service anytime after 11 am on Sunday.
We'll be using this summer outline, and the words to the hymns can be viewed on the live stream PowerPoint.