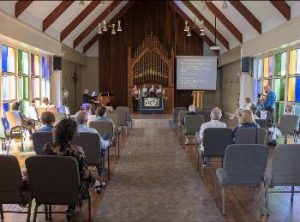 Due to government regulations, we are able to safely welcome 25 people (plus worship leaders) for in-person worship. If you would like to attend worship in-person this Sunday, please fill out this form with your name and the name of any family members who are planning to attend. You can sign up anytime until Saturday noon. We will get back to you by email that day to confirm that you have a spot.
According to new health guidelines, everyone at in-person worship needs to wear a disposable, procedural mask. If needed, we are happy to provide you with a mask when you arrive for worship.
We are excited to be able to worship together but with the following guidelines. Please read them over carefully.
Questions you should ask yourself before coming to church:
– Do you have a fever?
– Do you have a cough?
– Are you having trouble breathing?
– Have you traveled outside Canada in the last 14 days?
You can attend Sunday worship only if you have answered "No" to the above four questions.
Please enter the building through the main doors leading to the sanctuary (all other doors will be locked). If needed, use the washrooms downstairs under the Narthex.
St. Columba volunteers will welcome you and guide you through the following:
Steps to be taken before entering the building:
– Wear a mask (we have extras if you forget)
– Your hands will be sanitized (we have plenty of sanitizer!)
– Answer "NO" to the above four questions
Steps to be taken inside the building:
– Give name for registration
– Socially distance while inside, sitting on your own or in family groups.
There are plenty of single chairs set up. Do not move any of the chairs – ask a
volunteer for help.
– Follow the directional arrows
– No singing (we will have soloists/family quartets singing hymns at a distance.)
If you are not on PAR, you are invited to leave your offering in the offering bowl as you enter or exit the sanctuary.
Please arrive a few minutes early to allow time for all of our Covid safety measures. Thanks for your patience, as we learn to worship and be a community during this time.
Please contact your elder or the church office if you have any questions. Thanks to the Covid task group for their ongoing work.