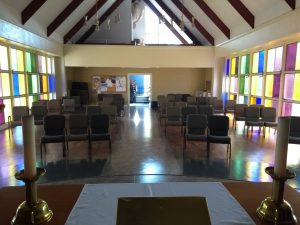 Due to increased Quebec Covid health restrictions until February 8, there will be no in-person worship at St. Columba until further notice.
You will be able to watch the service by live stream beginning at approximately 9:50 am this Sunday by clicking on this link. We are still developing a process as to how best to launch the live stream, so if you click on the link Sunday morning and only see a static logo, please be patient, it should start soon. If you would like to watch the service at a different time, this same link will bring you to the recorded service anytime after 11:30 am on Sunday.
Please note: We are pleased to be able to continue to live stream worship during added restrictions, after faith leaders received approval from Dr. Arruda, Quebec public health director, with a minimal number of people (up to 10) involved in recording. As a result, we will keep the number of leaders/singers to a minimum number of households. Thanks to the Covid task group and the Session for their continued oversight.
We will continue to find ways to reach out.
Wishing you grace and peace as we journey through this challenging time.
Please reach out to Lara or your elder if you are having a hard time,
or just need someone to talk to.