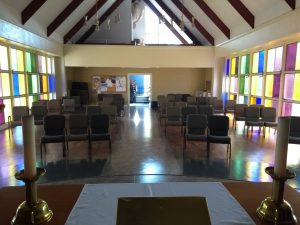 Due to government restrictions and the rising number of cases, we are only allowed to have 25 people at St. Columba for worship. The St. Columba Covid task group has decided to continue in-person worship. From now on, people will need to sign up ahead of time, on a first come first serve basis, beginning each Thursday when News from the Pews is sent out at 2 pm.
If you would like to attend this Sunday, please fill out this form with your name and the name of any family members who are planning to attend. We will get back to you by email on Saturday to confirm that you have a spot. We are trying to do this as fairly as possible, and regret any inconvenience.
Please refer to the guidelines found in the post, "In-Person Worship has Begun!". We understand that plans may change, and if you feel unwell Sunday morning, you will stay home. We will continue to post the videoed worship on Sunday afternoon, and to find ways to connect our virtual community with our in-person community.
Thanks for your patience and your understanding.