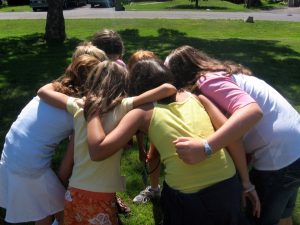 Are you looking to make a difference? Are you looking to join a progressive team that lets you be you, and supports your leadership to equip children and youth for a life of faith?
St. Columba by-the Lake Presbyterian Church is looking for a dynamic individual to lead their Absolutely Awesome Adventure Centre, with the help of volunteers, and to enable children and youth to feel a part of the St. Columba community. This is an exciting opportunity for anyone who is good with children and youth, and who is looking to explore their faith as part of a larger community.
If you're even a little interested, read the job description and send us your CV before the September 30th deadline. You won't be sorry!
Pass the word along!
For more info, email Lara Scholey (lara@stcolumba.ca) or Tom Gardner (office@stcolumba.ca).