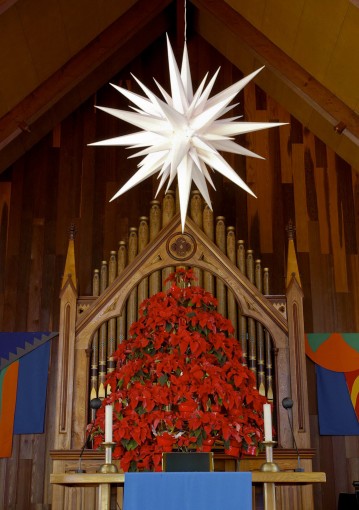 Christmas Eve at St. Columba is a special night. You are invited to join us for either of our worship services (or both if you are so inclined!).
At 10h00, our Family Service is especially welcoming for children. We share the Christmas story with music and drama. Our worship will remind children why we celebrate Christmas in the first place. All ages are warmly welcome.
Beautiful piano renditions of carols will get the later service started at 21h45, followed at 22h00 by a service that is both joyful and contemplative as we proclaim the birth of the Christ child. Our Candlelight Communion service is one of the most anticipated of the year.  Music will feature our choral group as well as violinist, Carolyn Klause, For those of you looking for a traditional Christmas Eve service, this is for you: the music and carols you love and a message that won't get lost when all the decorations are packed away.